Innovation in Africa: Leading & Leapfrogging.
Article posted on Friday, October, 12th, 2012 at 11:46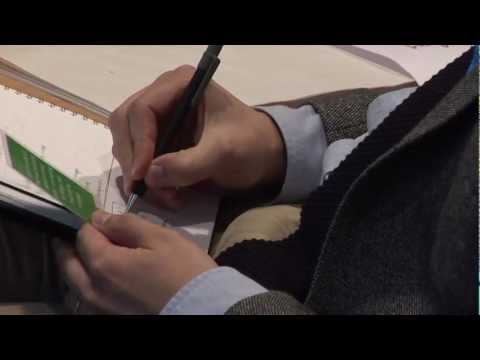 Innovation Pioneers is organizing the acclaimed, most action-oriented and inspiring innovation symposium, Innovation in Action for its third year running. 23rd-24th of October in Stockholm, Sweden.
Are you and your company interested in Africa's potential as an emerging innovation-driven context and economy? Do you want to learn more about how innovation in shaping the continent's future? Africa's growth is among the highest in the world. Innovation drivers in Africa are making innovation happen in a greater speed and spread than ever before and the potential is vast.
This workshop is about leadership, strategies, business models and dynamics of innovation in Sub-Saharan Africa. Learn from practical examples and get insights on how innovation is conceived in Sub-Saharan Africa with practitioners from Ghana, Kenya and Rwanda.
The workshop will cover areas such as: IT, mobile, cleantech, design, business models, emerging markets and more.
This workshop is facilitated in cooperation with SIDA, the Swedish International Development Authority.
The workshop is facilitated in cooperation with Sida and Innovation practitioners from Sub-Saharan Africa
This year's symposium will focus on Openness and Sustaining Innovation. We will share methods, insights and tools to master two very important factors for successful Innovation. Building long-term sustaining innovation from multiple perspectives and opening more than one door to customers, suppliers and external influencers. We believe these are fundamental factors for change in business and society.
The 200% Symposium
Innovation In Action is based on 10 high quality workshops, which are led by experts from leading organizations in their respective fields of Innovation. 100% of participation time is spent learning case-based workshops and 100% of focusing time is spent on building your Innovation network. That is why we call it the 200% Symposium!
Participants choose 4 out of 10 half-day workshops and work side-by-side to share knowledge around real-life situations. Undeniably, your network of professional contacts will be expanded instantly. You will leave the symposium inspired, with new knowledge, ideas and solutions to problems you didn't even know you had.
The IIA 10 workshops
The workshops for IIA2012 will focus around 4 themes within the iP Innovation Theme Chart; Culture, Strategy, Process and Methods. Immerse yourself in iPs collaboration with Sida during two of the workshops,
Add Your Comment