Looking forward to the Globe Forum Final.
Article posted on Thursday, April, 14th, 2011 at 08:27
Africa's Potentials Founder Emre Gürler, who also is the new Partner in the clean technology innovation company WatnerNeer won a Finalistprize in the innovations competition Globe Forums regional final in the Södermanland district in Sweden the 30th of March 2011.
In the competition Emre Gürler and WaterNeer competed against 8 other innovators that all had to convince the jury and the audience within a "60 seconds business pitch" that their idea was the best one innovative solution for sustainability and making great social-economical impact. Almost like the program Idol, but for Innovators!
Emre Gürler states after the win: " This is a good start for WaterNeer, in order to be a part of a even larger network underneath the umbrella of the Globe Forum worldwide network of investors, governmental organizations, innovators, entrepreneurs and other change makers within the sustainability and clean-technology segment. Clean water is becoming a large scarcity in the entire world, especially in the developing world. This innovation transforms highly polluted water in lakes, ponds, mines, sewage systems into drinking water in a matter of seconds. More then 500 cubicmeter highly polluted water per hour can be transformed into drinking water in different product sizes, giving more then 1 million people 10 liters of clean drinking water, on a daily basis!  The sludge that comes out of the system can be used to build building materials, such as bricks. The aim is to spread this mobile water re-cycling system into more countries around the world. WaterNeer is a ultimate poverty reducer ! "
The Final of the Globe Forum will be staged at the Waterfront Hotel in Stockholm the 11th of May, 2011. These are the innovators and their innovations that will be competing in the Final.
Here are more of the pictures that were taken during the Globe Forum Innovators competition:
Media articles:
Media article 1 – Eskilstuna Kuriren.
Media article 2 – Affärsliv Mälardalen.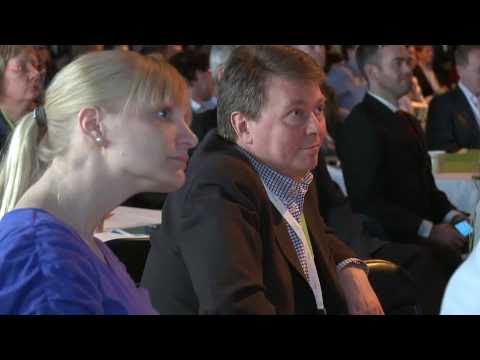 One Response to "Looking forward to the Globe Forum Final."
Add Your Comment