Rwanda Report: The Western world should learn from Rwanda.
Article posted on Thursday, April, 22nd, 2010 at 16:15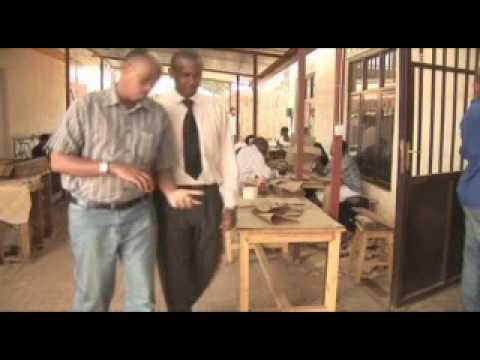 During my visit in Kigali I met the charismatic entrepreneur Fabrice Ngoga Shema, who's today successfully running his paper bag production company, called SOGEM. (I've mentioned Fabrice in earlier blogs here at Africa's Potential) In this Youtube-clip he tells his story of how the banning of the plastic bags in Rwanda became a great business idea and further on a company which found local financial solutions resulting in the making of SOGEM.
This is a business that the Western world has to take into consideration. Banning the plastic bags and use ecological paper bags which are easier to recycle, rather then using plastic bags that are harmfull for the environment. I guess the plastic bags has a higher number of sales profit margin, that's maybe the reason why the majority of the Western world still uses plastic bags? What do you think?
This is a great lesson for the Western world to learn from SOGEM and the Rwandan Government, to ban the use of plastic bags and at the same time finding environmental solutions.
Warm regards,
Emre Gürler.
Add Your Comment