SIDA Conference on CleanTech, Creative
&

Innovative ideas.

Article posted on Friday, May, 21st, 2010 at 20:44

 

During this week Africa's Potential and more then 130 trade commissioners, ambassadors, innovators and entrepreneurs were invited to take part of SIDA (Swedish International Development Cooperation Agency) conference in Härnösand, the northern part of Sweden. SIDAs new initiative, the launching of the new program Business For Development (B4D). The focus of this conference aimed towards reaching out to Clean Tech, Creative & Innovative ideas in order to fight poverty in a more effective way.

 

During this conference world known speakers and innovators held seminars, such as Mr Günther Pauli (see the Youtube video below) Founder of the ZERI Foundation (Zero Emissions Research & Initiatives), which is a global network of creative minds seeking solutions to world challenges. The common vision shared by the members of the ZERI family is to view waste as resource and seek solutions using nature's design principles as inspiration. He's also the author of the Blue Economy book, which is reaching out regarding a new business model to inspire entrepreneurs to shape a new economy based on competative innovations, creating JOBS and SOCIAL CAPITAL.

 

 

 

The Blue Economy began as a project to find one hundred of the best nature-inspired technologies that could effect the economies of the world, while sustainably providing basic human needs – potable water, food, jobs and healthful shelter. Starting with 2,231 peer review articles Dr. Pauli found 340 innovations that could be bundled into systems that function the way ecosystems do. These were then additionally reviewed by a team of corporate strategists, expert financiers, and public policy makers. Further meetings with entrepreneurs, financial analysts, business reporters and corporate strategy academics reduced the list to one hundred. These are listed in an appendix of The Blue Economy.

 

Another great inspiring encounter during the Conference was when Sunita Narain took the stage beside Mr Pauli. Sunita Narian is an Indian environmentalist and political activist as well as a major proponent of the Green concept of sustainable development. Narain has been with the India-based Centre for Science and Environment since 1982. She is currently the director of the Centre and the director of the Society for Environmental Communications and publisher of the fortnightly magazine, Down To Earth. CSE recognised that the water issue today required a different management paradigm. Her passion and contagious will-power really shook her surroundings and was felt across the large theatre in Härnösand! She's a true change agent!

 

 

 

During next week Africa's Potential will be attending the Africa Day 2010 at the Swedish Parliament, and the discussions regarding ICT-solutions in the African continent.

 

Warm regards,

Team Africa's Potential.

 

P.S Here's one of Mr Paulis inspiring lectures. Feel free to comment your thoughts and ideas…..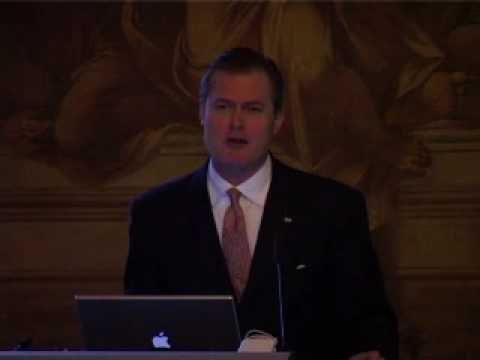 One Response to "SIDA Conference on CleanTech, Creative
&

Innovative ideas."
Add Your Comment